A tactile exploration
Visual arts offerings provide experiences in both two- and three-dimensional art forms.
Students work in various art media to explore:
Creating art for today
Students are involved in the preparation of artwork for public display. All courses above explore level are sequential and require the recommendation/permission of the instructor.
Students also investigate:
Visual arts coursework
Explore
Begin to develop perception skills through the use of contour drawing, basic proportion and positive and negative space.
One semester
Visual arts level 1
Compare and contrast specific attributes of artworks that reflect a culture or time and interpret these attributes in 2D and 3D work.
Full year
Visual arts level 2
Differentiate among abstract, realistic and nonrepresentational styles.
Full year
Visual arts level 3
Express and interpret ideas, feelings and mood using artistic symbols, elements and principles in a variety of styles and forms.
Full year
Visual arts focus
Synthesize elements and principles of organization into unified compositions.
Full year
Visual arts photo level 1
Apply the principles of composition, perspective, light and values to the techniques of photographic imaging.
Full year
Visual arts photo level 2
Use photographic images and photographic principles to express and interpret context, theme, ideas, technique, feeling and intent.
Full year
Visual arts graphic design
Interpret and express specific ideas with graphic images, design, layout and text.
One semester
Full year
Advanced placement studio art 2D
Opportunity to create and submit a portfolio to the College Board for evaluation and possible college credit, which is the equivalent of the AP exam for studio art.
Full year
Advanced placement studio art 2D–photo
Serious interest in exploring self-directed photographic projects and submitting portfolios for evaluation.
Two semesters
Yearbook
Develop organizational, leadership, personal and team skills to contribute to creating and a quality yearbook.
Full year
"Art washes away from the soul the dust of every day life."
Visual arts faculty and staff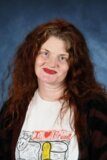 Communicating the human spirit.
Experience art in both 2D and 3D forms.